---













Thank you for stopping by- we've had 8 great years and we are only getting better! We will be updating our website soon!!!. Please be patience as we will be updating a more interactive design with our latest work! Thank you to all our faithful clients and friends!
Hire Us!
Are you looking for a creative agency to take care of your marketing materials? Look no further.
Do you have a project in mind? We offer all kinds of web design and development. Send us your ideas and we would be happy to review them and get back with you! Make your voice heard!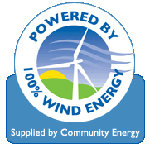 Give us a call today-
214-230-SEKO
hello@silenteko.com
We are proud to say that we have gone GREEN!